The European Commission has welcomed the decision of Greece and Albania to go to the Court of International Law in The Hague on the issue of the maritime border.
Ana Pisonero, EC spokeswoman for the Neighborhood and Enlargement, said on Tuesday that resolving this issue should meet two basic principles: international law and good neighborliness.
"The EU welcomes the announcement by the Governments of Albania and Greece on how to proceed with their maritime disputes. Border demarcation issues are best addressed through dialogue in accordance with international law and in pursuit of the principle of good neighborly relations," said Ms. Pisonero.
The decision to resolve the dispute at the International Court of Justice in The Hague was announced during the visit to Tirana of Greek Foreign Minister Niko Dendias at a press conference with the Prime Minister of Albania, Edi Rama.
In general Greek media has applauded the decision.
Protothema said on Wednesday that the agreement to send the issue of the sea to The Hague was made through "the carrot of integration and negotiations, which are a gift from heaven for the Albanians."
But in Tirana there has been immediate reaction against the decision to turn to the Hague.
So Academician Artan Fuga in an article on social media on Tuesday said that Albanian citizens are concerned, adding that Greece is clear what it wants, while Albania still has no position.
Professor Fuga also raises the concern of who will represent Albania at the court. He
further states that the court decision is not decisive.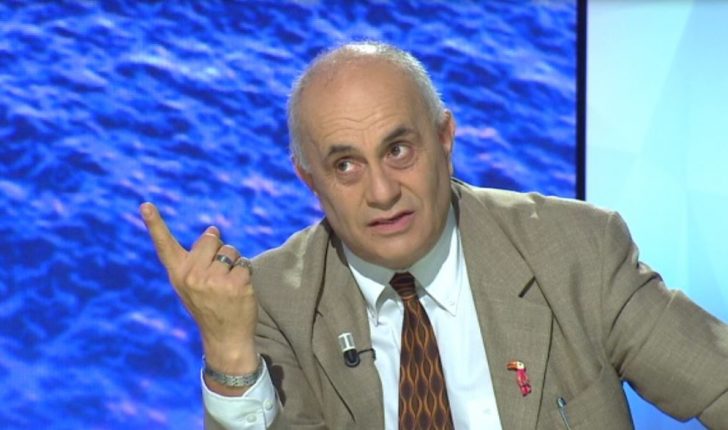 "If the decision is right and suits us, then it is okay, but if the decision is unfair, we must now say that there is no Court that comes out on the will of the Albanian people. Because there is the UN, there is NATO, there is the European Parliament. There is international jurisprudence on border issues, but there is also state political will. Albanians have never known unjust decisions, since Ismail Qemali and other leaders of the Albanian state," concluded Academician Fuga.