An Albanian- US agreement on 5G technology coordination was signed by Prime Minister Edi Rama and US State Secretary Antony Blinken in Brussels on Sunday.
Rama described as friendly the meeting  with US Secretary and announced that efforts should be made for this initiative to be embraced by other countries in the region. The Prime Minister stressed that Albania will always be by the side of the United States, and considered the partnership between the two countries as proud.
"For me and for us in Albania, it is an important moment. We have undertaken this initiative on our part, for several years, asking others, countries in the region, to join and that together we make efforts for a secure communication corridor," said Rama.
The event happens a few days after the US Secretary of State signed the decision to declare former Prime Minister Sali Berisha and close members of his family "non grata" in the US. Berisha is the arch political enemy of Rama.
Berisha reacted harshly, describing the decision as unfounded, while requesting the publication of the facts and evidence on which this decision was made. Berisha also announced the filing of a lawsuit against Secretary Blinken in one of the French courts.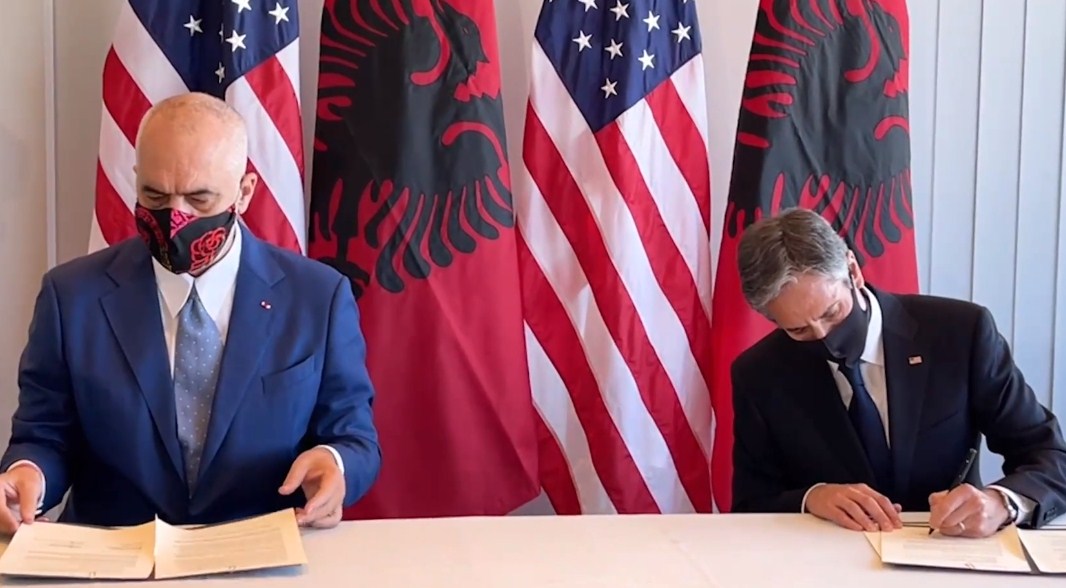 In his reaction, former Prime Minister Berisha accused that the decision is a lobbying of George Soros and Edi Rama.
Rama took part on Saturday in the extraordinary Congress of Socialist Party which adopted the 2030 vision of Albania.
Blinken is in Europe accompanying President Joe Biden who attended the G7 Summit. His agenda includes a meeting with Russian President Vladimir Putin.